A little bit
About Nangarin
The Nangarin Vineyard Estate is the pinnacle of tranquil country living. Surrounded by rolling hills, tranquil views and spacious blocks – Nangarin is unlike any estate you've ever visited
A little bit of
Nangarin's History
The estate is the region's first residential vineyard project and one of the most popular rural residential concepts in Australia. Here, the rural environment is carefully protected by a community management statement controlling building style, size and materials, and the positioning of the homes on their large rural lots.
Relics of the area's history have been retained and sit comfortably among the estate's community facilities. The vineyards also link Nangarin to its past – Picton being the location where wine grapes were first grown in NSW.
Living in Nangarin provides residents with a unique lifestyle, blending the combination of picturesque country scenery and space with the convenience of modern facilities nearby. Discover the Lifestyle of Nangarin here
Nangarin Vineyard Estate provides residences an escape from the hustle and bustle of daily life. Fresh air, Beautiful Australian wildlife and space for your family are just some of the many benefits of Nangarin life.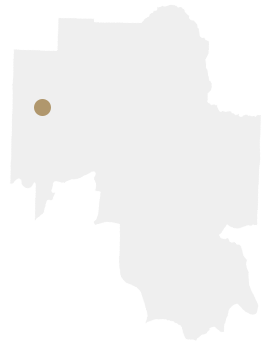 The Nangarin Vineyard Estate is a combination of prestigious homes and vineyards located approximately 3 minutes from the centre of Picton, 100kms South West of Sydney, NSW.
The tranquil estate runs directly off Barkers Lodge Road and is nestled among the rolling and picturesque hills of Picton and Mobray Park.
The estate
Visit The Estate
Learn more about the facilities available at Nangarin Estate